How to Keep Driving Action to End FGM/C after Women Deliver 2023
Over 6000 changemakers gathered in Kigali, Rwanda, last week for Women Deliver 2023, to address some of the world's most pressing issues affecting girls and women around the world.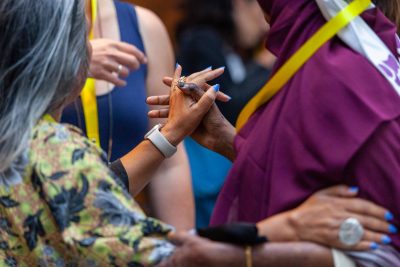 At Orchid Project, we joined with inspiring activists, grassroots organisations, and NGOs to drive progress to end female genital mutilation/cutting (FGM/C). The practice can have devastating impacts for the +200 million women affected globally. It intersects with wide-ranging issues, including maternal health, child marriage, and women's economic empowerment, and the consequences can be lifelong. That's why Orchid Project came together with partners, allies, and supporters at Women Deliver to announce a number of initiatives to progress an end to the practice. Whether you joined us in Kigali or participated from afar, here is how you can continue the momentum from Women Deliver and help us to end FGM/C for all survivors and girls at risk:
Together with co-hosts Africa Women's Rights Advocates  (AWRA), we announced the Africa Network to End FGM/C during the Accountability for Gender Equality plenary session and FGM/C preconference.
Amplify The Kigali Declaration 2023: Turning Words into Action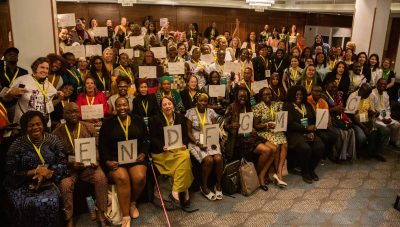 With over 4 million girls at risk of FGM/C each year, the urgency to act is clear. As part of the Global Platform for Action to End FGM/C, we proudly announced the Kigali Declaration ahead of Women Deliver. This rallying Call to Action is the outcome of an inspiring pre-conference – Catalysing Global Action to End FGM/C – which brought actors together from all corners of the world around our common goal to end the practice.
The Kigali Declaration is a call for more funding, particularly to grassroots organisations and urgent action to end FGM/C. By investing $2.4 billion by 2030, it is possible to end the practice in 31 priority countries. Currently, the movement has secured $275 million, so we urgently need greater investment to bridge that gap.
How you can act:
Join us in calling on world leaders and donors to increase funding and prioritise ending FGM/C. Share  The Kigali Declaration 2023 on Twitter and help us to raise awareness and ignite conversations that drive real change. If you are a decision-maker or a donor, we'd love for you to pledge your support. Get in touch.
  2. Introducing the Africa Network to End FGM/C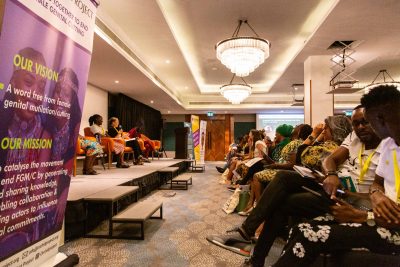 This groundbreaking initiative is all about unity in the movement to end the practice across the African continent. To be led by survivors and activists, this African-led network will bring together civil society organisations, national-level networks, and individuals from all over Africa. It's time to amplify our advocacy efforts and strengthen the voice of the girl child – with men and women alike leading the charge.
How you can act:
Together with AWRA, we will be working towards officially launching the Network in October at the upcoming International FGM/C Conference set to be held in Tanzania. Sign up for our newsletter to make sure you get any updates on how to get involved, and please  email us with any questions.
3. Launching The FGM/C Research Initiative: Empowering Change with Knowledge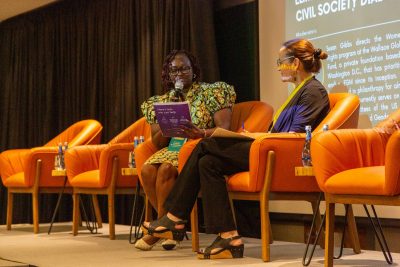 We know that knowledge is power, particularly when it comes to addressing FGM/C with effective, well-evidenced approaches. The practice is under-researched, and we still do not have a full global picture of prevalence; however, with the launch of The FGM/C Research Initiative announced during Women Deliver 2023, we aim to bridge the gap between academia and practitioners working with communities to accelerate change. This ground-breaking initiative aims to provide a one-stop shop for research, articles, and resources, shattering barriers that hinder access to vital knowledge and data required to address FGM/C.
How you can act:
Dive into FGM/C Research Initiative, access resources, and share them with others on LinkedIn and Twitter. Help us support research and evidence-based initiatives that will drive sustainable change, and if you have resources you'd like to add to the FGM/C Research Initiative, please contact us.
We're ready to share the latest research papers, insightful articles, and up-to-date data related to FGM/C. This one-stop hub is designed to address knowledge gaps that might hinder our progress. Furthermore, the hub is multilingual, offering resources in English, French, and Arabic, ensuring more people can access critical information on FGM/C.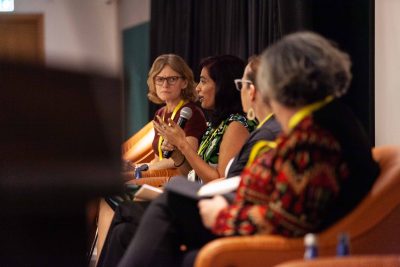 All three powerful initiatives are highlights from our inspiring time at Women Deliver 2023. But this is just the beginning, and we need you to take action so we can continue the momentum from Kigali.
Help us ensure the human rights of millions of girls and women worldwide. Join us in advocating for increased funding, supporting grassroots organisations, and embracing knowledge to drive real, lasting change. Together, we'll create a world free from FGM/C.