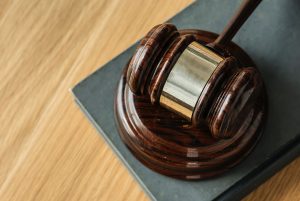 A judge in Detroit has dismissed a Michigan case involving two doctors and six others brought up on federal charges of performing female genital cutting (FGC) on nine minor girls in the United States.
In response to the judge's decision, Julia Lalla-Maharajh OBE, CEO and Founder of Orchid Project commented:
"It's important to note that Judge Bernard Friedman's decision to dismiss the Michigan female genital cutting (FGC) case does not condone the practice or justify the continuation of FGC within the Dawoodi Bohra or any community.
As Mariya Taher, Co-Founder of activist group Sahiyo, noted, the judge has condemned FGC as "despicable" but says it falls under state law jurisdiction (intrastate) versus federal (interstate). The ruling opens questions about jurisdiction, but does not question whether FGC is harmful or not.
The World Health Organisation clearly outlines that "there is no justification for FGM. Any form of cutting or harm to the genitals of girls and women… is unacceptable from a public health and human rights perspective."
It's essential that this ruling is not misconstrued as a justification for the continuation of FGC, and that as a global community we uphold our joint commitment to ending this harmful practice around the world."
Orchid Project's grassroots partner, transnational organisation Sahiyo, has commented further in a blog on their website.