Orchid Project is providing sponsorship and support to four fellows enabling them to attend the Tostan Training Center (TTC) in Senegal 6 – 15 April 2016. Our partner Tostan established the TTC to provide international training on Tostan's unique human rights-based approach for community led development. Find out more about our four fellows and keep updated on their progress and learning throughout the week.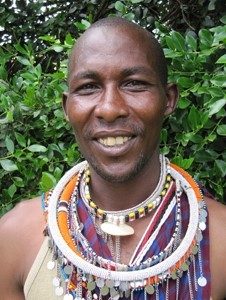 David Shakai – Kenya
David is a founding member of S.A.F.E. a Kenyan NGO committed to inspiring social change through performance based education.
S.A.F.E Maa's flagship community programme works to end FGC in the Loita Hills, a remote and rural Maasai community in South-West Kenya. Since 2008, S.A.F.E has been working with the whole community to shift social norms, moving away from the traditional practice of FGC. The team is motivated to see a public declaration of abandonment later in the year.
Attending the TTC will allow David the opportunity to help S.A.F.E Maa develop their existing model, codifying it so it can be adapted for use by other communities that are asking for support in replicating a social norms-based community change model in East Africa.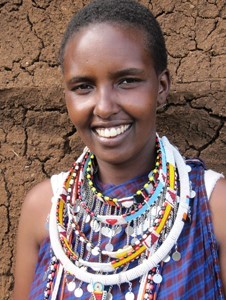 Naserian Simpano
Naserian has been an Outreach Officer and Performer for S.A.F.E Maa since 2008. She performs with S.A.F.E to share information and engage the community in awareness activities. She supports house-to-house peer education and facilitates training and workshops with elders, circumcisers, women and children, alongside conducting campaigns to reduce girls dropping out of school as a result of undergoing FGC.
A major goal of Naserian's is to see an end to FGC within her community and beyond.  The opportunity to participate at TTC will equip Naserian with new knowledge on the theory behind the Tostan approach, educating her on successful processes in place to empower women, resulting in a rise in educational attainment versus a substantial drop in early marriage and FGC.
Farah Dirie
Farah will be representing Women's Action Advocacy & Progress Organization (WAAPO) a Somaliland NGO working to end all sexual and gender based violence (SGBV) empowering women, youth and children through advocacy, youth mobilisation, creation of income generation projects, lobbying for women's participation in policy and research.
Farah has extensive experience in child protection, GBV and FGM/C, which expands 10 years of working for a multitude of international and local organisations. In her current role as Project Officer for WAAPO Farah leads on implementation of projects committed to empowering communities to collectively abandon FGM/C.
Farah hopes the TTC will develop her skill set, furthering her understanding of community-led and human rights development, including training on social mobilisation. She aims to improve her facilitation skills, enabling her to work directly with practicing communities alongside WAAPO's facilitators who lead community conversations. She's excited to share and compare her experience and knowledge with others who are working on similar projects, creating new connections with other participants.
Hibo Aden
Hibo studied Law at the University of Hargeisa, her learning was accompanied by part-time work as a paralegal. Post-graduation an internship programme with Somaliland Women Lawyers Association led her to practicing law.
Since 2011 Hibo has worked as a Women's Rights Facilitator for Action Aid International Somaliland. Her role focuses on capacity building for women's coalitions providing human rights training, monitoring the Revolving Fund for Women assisting with income generation projects, and managing
women's literacy classes.
Hibo is keen to develop her understanding of human rights within varying contexts, presenting insights from Somaliland to provide examples for learning and comparing. She is interested to discover how different African cultures influence understandings of human rights, and more specifically women's rights.