by Kimberley Ellis – Fundraising Manager at Orchid Project and project lead on the BBC Radio 4 appeal
On the 23rd of January 2022 at 7.55 am – a dark and cold wintry morning in the UK- Orchid Project launched its first ever BBC Radio 4 Appeal. Voiced by the inspiring activist and survivor Hoda Ali, the appeal presented Hoda's own ordeal with female genital cutting (FG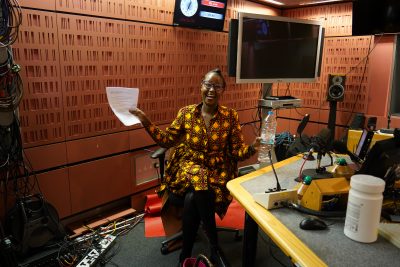 C), along with the programmes work of Orchid Project which aids the end of this harmful practice. 
The appeal called all 1.2 million UK-based Radio 4 listeners to donate to Orchid Project's work to end FGC, a practice which harms over 3 times as many girls every year, as there were listeners. 
More than 500 of you responded, donating a total of  £29,504, including gift aid. This is almost double what the average BBC Radio 4 appeal receives. Considering we are such a small organisation of nine members, with only two members of staff working on the appeal, we were overwhelmed by the response and generosity of BBC Radio 4's listeners to the ask. 
 Through the appeal light was shone on the issue of FGC and those it impacts. Your warm reception and generous support  means we can continue working with: grassroots organisations, activists and networks that support communities to choose to abandon FGC themselves, once and for all, so girl's will live free from the cut. We are so grateful to everyone who was able to donate. Thank you. 
And a special thanks to Hoda Ali, without whom this powerful appeal would not have been possible. Your (Hoda's) openness, warmth and strength was at the very centre of this appeal's success. You were truly incredible to work with, from start to finish, and now because of you sharing your story, and the support of BBC Radio 4 listeners, girls will not undergo female genital cutting.
Listen to the BBC Radio 4 appeal (again for some of you), here: https://www.bbc.co.uk/programmes/m0013qwk