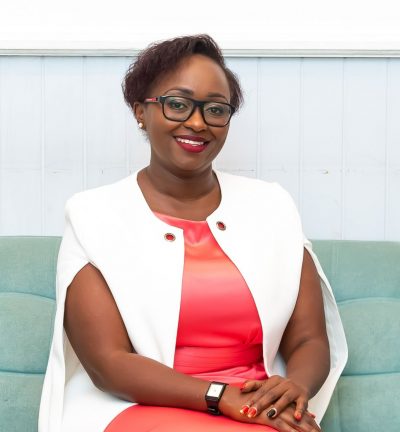 Orchid Project today announces Asenath Mwithigah as its new CEO, effective from 15th June 2022.
Asenath Mwithigah will be leading the Orchid Project team from Orchid's office in Nairobi, Kenya and joining the existing Kenyan team whilst working closely with Orchid Project's UK team.  She will strengthen Orchid's Project's programmes, partnerships, advocacy, research and movement building in the Global South whilst continuing to build on Orchid's global commitment to the rights of women and girls and a world free from female genital mutilation or cutting (FGM/C). She will draw on her broad geographical experience spanning Africa, MENA, Asia & the Americas. 
Asenath Mwithigah will bring her deep commitment to the rights of women and girls to Orchid Project's vision of a world free from female genital cutting (FGC).  She is a Gender and Communications Specialist with 14 years' experience in leading, designing, developing, implementing and monitoring high-level programming on effective approaches to ending harmful practices including female genital cutting and Child, Early and Forced Marriage. 
 Asenath joins Orchid Project from Equality Now where she was the Global Lead – End Harmful Practices (FGM/C & Child Marriage). In this role, she provided thought leadership and strategic direction to the end harmful practices programme and led the team in designing and developing effective and sustainable approaches on ending FGM/C and child marriage while strengthening legal systems and social movements to address societal prejudices that hinder women and girls from realizing their rights and accessing justice. Prior to joining Equality Now, Asenath worked as the Programme Analyst for United Nations Population Fund (UNFPA) Kenya Country Office implementing the UNFPA-UNICEF Joint Programme on the abandonment of FGM and was seconded to the Anti Female Genital Mutilation Board, Kenya as the Technical Advisor to the CEO. In this role, she was in charge of all programming on national and community Level interventions for prevention and response to Gender-Based Violence and Harmful Traditional Practices at the UNFPA Kenya Country Office and provided technical and strategic guidance to the Government of Kenya's Anti FGM Board, other state and non-state actors while ensuring alignment of programmes to the overall UNFPA transformative results, the national priorities and the Sustainable Development Goals. Asenath wealth of experience in ending FGM/C spans over a decade having developed and implemented national and regional programmes including the FCDO Phase I programme, the Girl Generation as the Social Change Communications Manager in ten African Countries and being the founding member of  the Youth Anti-FGM Network-Kenya,  a movement of young people working towards abandonment of FGM.
Asenath says:
I have dedicated over a decade to  hands-on field focused design and  implementation of programmes and interventions aimed at addressing negative gender stereotypes and norms, elimination of harmful practices, and promotion of gender equality. I have had the privilege of working with a broad range of stakeholders and interventions from diverse angles. I am excited to be joining Orchid Project and to be able to lead a team that is deliberately focused at programmes aimed at ending FGM/C and thrilled to bring on board perspectives from the community level to the policy makers in ensuring that we have a viable, adaptable and responsive programmes focused on protection and promotion of women and girls rights, while involving men and boys in championing change, and in ensuring that women and girls thrive and develop to their full potential and contribute meaningfully to national development objectives and in delivery of sustainable development goals.
Cécile Belaman, Orchid Project's Board Chair commented:
We are delighted to welcome Asenath Mwithigah as CEO of Orchid Project. We value her experience in the advancement of human rights across the world and look forward to working together on ending Female Genital Cutting.
  Notes to Editors
Orchid Project

is a UK-based NGO with a vision of a world free from female genital cutting.   It partners, communicates and advocates to realise this vision 

www.orchidproject.org

Female genital cutting

(FGC) is the partial or total removal of the external female genitalia for non-medical purposes. It is a practice that has no health benefits and can result in serious health consequences including haemorr




---

hage, infection, and in some cases, death.  FGC is a social norm enforced by community expectations around marriageability. 
| | |
| --- | --- |
| To speak to Asenath Mwithigah contact sophie@orchidproject.org | To speak to the interim director Delphine Rive contact sophie@orchidproject.org |