Here at Orchid Project we're delighted to announce that two brilliant new Trustees have joined our Board. We officially welcomed Dr Rewan Youssif and Joseph Ssentongo to the Board of Trustees at our July Board meeting. Orchid Project recognises the importance of having a strong, diverse leadership to guide us in achieving our mission to ending female genital cutting (FGC). This recognition drove us to seek two new trustees to join our Board: a Trustee from a country affected by FGC in the Global South and a Trustee youth representative with passion for and experience in women's rights. 
Hailing from Egypt and Uganda respectively, Dr Youssif and Joseph Ssentongo bring a wealth of experience, passion and strong networks to our governance and we are excited to learn from their knowledge and expertise. 
We spoke to both our new Trustees to find out what drives them, why they are excited to join Orchid Project, and their hopes for the growing, global movement to end FGC. 
Dr Rewan Youssif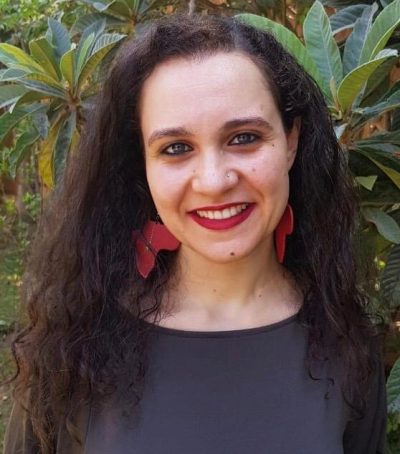 Rewan is a Medical Doctor from Egypt who has been active in the movement to end FGC for a number of years. Having been a Programme Officer for The Girl Generation in Egypt over the duration of the programme funded by the UK's Department for International Development, Rewan's knowledge of the issue and connection to activists across Africa is broad and strong. She has also co-founded the First Regional Youth Network on HIV and SRHR "SIBA" supported by UNAIDS, UNDP and WHO. She is bringing incredible passion and experience as a youth activist, leader and medical professional to Orchid's board. 
When we caught up with Rewan, she said: "It's a great honour to join Orchid Project's Board. As a young woman born in a country with a very high number of women and girls who have experienced female genital cutting, I've always tried to raise awareness amongst my medical colleagues. Egypt has the highest recorded rates of medicalised cutting (78.4%), so it presents an opportunity to raise the awareness of fellow young doctors and make a significant difference.
Joining Orchid Project as a Trustee is hugely exciting. I'm especially inspired by our focus on Asia; that we're covering a broader spectrum of countries. This really makes me feel like we're working for real impact. 
There is a shocking statistic from Population Council (2014) that showed 70% of young Egyptian people were willing to cut their future daughters. This shows there is a lot to be done to end FGC. What I hope to see is a world free from cutting. I dream of every girl being able to make her own choices, especially when it comes to her own body. This change has to come from understanding human rights, having better data on this global practice, supporting change from within the community, and most importantly empowering women and girls to lead the change, because working to end FGC is every in every woman's interest."
 Joseph Ssentongo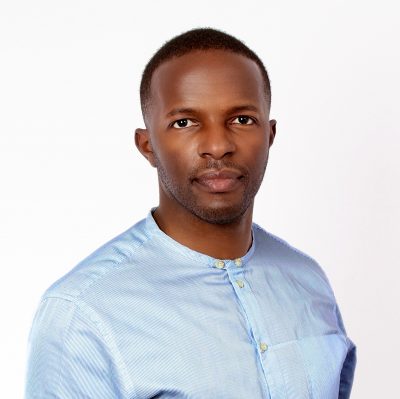 Joseph is a Senior Director in the Analytics team at the Global Innovation Fund (GIF) where he focuses on the measurement of economic and social impacts of prospective and portfolio investments. He works across various thematic areas including gender-based violence, health and livelihood-creation for the poorest people in developing countries. He previously worked with the Investment Climate Facility for Africa (ICF), where he led the evaluation of over 30 e-governance projects across 15 African countries. Prior to ICF, Joseph worked in the Gender division of the Food and Agriculture Organization (FAO) of the United Nations where he undertook assessment of gender inequalities in agriculture sub-sectors.  Joseph brings to Orchid's Board strong analytical skills, a deep understanding of the use of evidence to scale up innovations, as well as a broad African network. 
Speaking recently, Joseph said: "Working in the development sector I've always been drawn to issues that are seemingly intractable and require a wide coalition of actors to resolve. Female genital cutting, which is complex in its persistence, is often framed as an "exotic" or isolated issue. But it is a health issue, it is a human rights issue, it is violence perpetuated against millions of women and girls, and it can have adverse intergenerational effects. FGC should be very high on the sustainable development agenda. If women and girls have agency over their bodies and decision-making, then society at large benefits.
When people hear the details of FGC, it elicits a strong response. The efforts to end the harmful practice should be commensurate with that visceral reaction. It's important to work systematically; engaging community leaders, educators, healthcare workers, policymakers, judicial systems, as well as national and global leaders. If communities are empowered and given the appropriate support – that will be the key to success. 
Orchid Project's work to end FGC is of fundamental importance because it is catalysing the global movement through global advocacy, local partnerships and sharing best practice, whilst placing community-led responses at the forefront of its approach.  In so doing, it is building successful coalitions to abandon the practice in several countries. I am delighted to be joining the Board and contributing towards the enormous challenge of ending FGC."