Orchid Project today announces Grethe Petersen as our new CEO, effective from 27 August 2019. This follows the announcement in February that Julia Lalla-Maharajh OBE will be transitioning from her role as CEO & Founder, to Founder & Ambassador.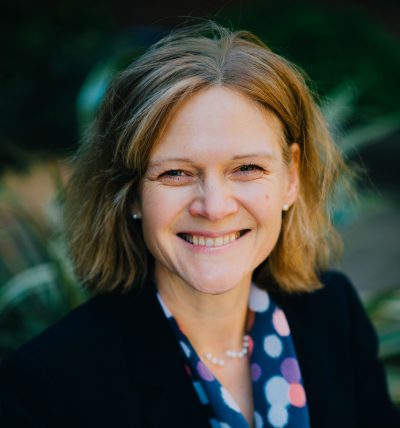 Grethe will bring her deep commitment to the rights of women and girls to Orchid Project's vision of a world free from female genital cutting (FGC). She joins Orchid from her role as Programme Director, Impact Investment at the Children's Investment Fund Foundation (CIFF) where she led the Foundation's efforts to use investments to complement grant-making across its health, nutrition and climate programmes.
Prior to this, Grethe led the Policy & Advocacy team at CIFF where, amongst other things, she led the establishment and management of the SheDecides support unit at CIFF to campaign for women's rights. Prior to her roles with CIFF, Grethe spent nine years with Marie Stopes International (MSI), latterly as Regional Director, East and Southern Africa where she led a team of 2,100 people and held a budget of £57 million. Previous roles at MSI included Director for the Prevention of Maternal Deaths from Unwanted Pregnancy and Ethiopian Country Director, based in Addis Ababa for three years. Grethe received an MBA from UC Berkeley in California.
Cécile Belaman, Board Chair of Orchid Project, commented: "We are thrilled to welcome Grethe to the Orchid team. Grethe's passion for women and children's rights and empowerment is clear, and the deep expertise and wide network she will bring to our charity will be invaluable. We are excited to be able to draw on Grethe's talents, as we continue towards our vision of a world free from FGC.
As Julia transitions to her new role as Founder & Ambassador, I want to celebrate her incredible contribution to the movement to end FGC. Since founding Orchid Project in 2011, she has built it into the thriving charity it is today – supporting programmes, organisations and partnerships around the world to amplify how the practice can end far and wide. We look forward to continuing to draw on Julia's experience in her new role as Founder & Ambassador."
Commenting on her appointment, Grethe Petersen said: "I am very impressed by how Orchid Project has raised awareness of the issue of female genital cutting with global actors, donors and allies, and has partnered at the grassroots to support local communities to end the practice. I am deeply committed to ending FGC by 2030, and it is a great honour to become the new CEO of Orchid Project and to follow Julia's vision and leadership of the organisation."
Julia Lalla-Maharajh OBE added: "It has been an honour to lead Orchid Project over the last 8 years, and a privilege to work with extraordinary partners, supporters and allies around the world. Orchid Project has ambitious plans to continue supporting an end to FGC, a vision which is possible and is already a reality in thousands of communities that have chosen to abandon the practice for their daughters' future.
I am delighted that we have found someone with Grethe's deep experience to lead this new exciting chapter of its development, and we are looking forward to drawing on her impressive expertise in advocating for women's rights. The Orchid team and I look forward to working in partnership with Grethe to realise our vision of a world free from FGC."
Julia will transition responsibilities to Grethe during a one month period from 27th August, and will then take a three month sabbatical before taking up her new, part-time position as Founder & Ambassador in January 2020. As Founder & Ambassador Julia will work to support and catalyse the Orchid Project vision as well as to help achieve the ambition of the wider movement to end FGC.  
We look forward to welcoming Grethe, and to continuing to partner, share and advocate towards our vision of a world free from FGC.