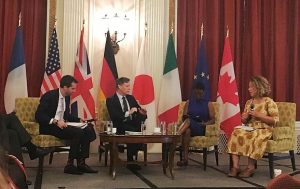 The announcement this week that ending female genital cutting (FGC) is a key priority for the G7 Gender Advisory Council is an encouraging development, which Orchid Project is delighted to welcome.
We hope that this lays a foundation for concrete commitments from the G7 to support efforts to stop this practice, which is violation of human, child and women's rights.
FGC is harmful traditional practice which affects at least 200 million women and girls across Africa, Asia, the Middle East and within the global diaspora. It involves the partial or total removal of a girl's external genitals and can lead to often devastating physical and psychological impacts.
Why is this announcement significant?
In advance of the G7 Heads of State Summit this August in Biarritz, France, this explicit focus on FGC is a significant step forwards in tackling this issue at a global level.
The Gender Advisory Council has also highlighted the need to tackle child marriage, which is an important link as a girl is often considered ready for marriage once she has been cut. This emphasises the intersection between so many of the issues that contribute to global gender inequality.
Following the Canadian G7 presidency in 2018 where a specific Gender Advisory Council was established for the first time, this year's French presidency has already demonstrated a strong commitment to advancing gender equality globally.
What is needed?
Recognition of FGC at this level, and its impact on girls and women, shows great promise. It follows supportfrom many G7 countries such as Canada, the EU, Germany, Italy, the UK and the US for working on this largely underrepresented issue, which urgently needs greater attention.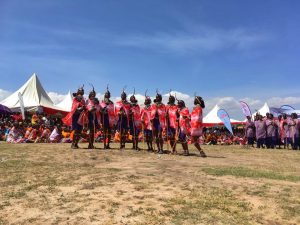 It is our hope that the G7 leadership and the 35 members of the council will advocate for the most effective, sustainable ways to address ending FGC around the world.
Through the work of our grassroots partners and collaboration across the global movement to end FGC, we've seen that the most effective approaches are community-driven and recognise the practice as a social norm. Earlier in February, this approach resulted in 3,000 Maasai gathering to abandon FGC through the work of our partner, SAFE Maa.
Greater resources, investment, research and data are needed if we're to see global abandonment of the practice. We look forward to further developments from the G7 on this issue, and to contributing to concrete efforts will be made to see a global end to FGC.