REFLECTIONS FROM ORCHID PROJECT'S YOUTH KNOWLEDGE SHARING WORKSHOP
BY GODSON SALMAN 
13/02/2023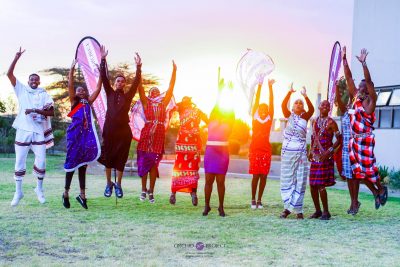 Recently, a two-day Youth Knowledge Sharing Workshop was held in Narok county, Kenya, bringing together young people from different counties where female genital mutilation/cutting is performed. The workshop was organised by the UK-based NGO, Orchid Project, with the aim of providing a platform for young people to engage, learn, unlearn, relearn, and share their experiences and knowledge on ending FGM/C.
The first session was led by Seleyian Partoip, who taught on Power, Social Norms, Network Building, and Action Planning. Macharia Karanja, the Programmes Manager of Orchid Project, spoke on Gender, and Dr. Kimani Samuel from Rescomade Research touched on how young people can use available data for their campaigns. Dr. Enow Awah from IPPF facilitated on engaging young people to end FGM/C, while Orchid Project CEO, Asenath Mwithigah, shared on Gender Transformative Approach.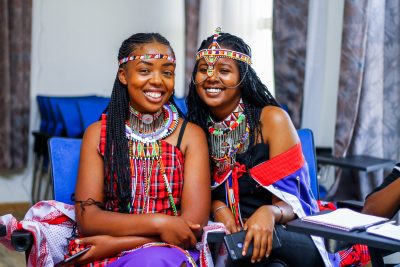 The meeting concluded with a beautiful photo session, where participants were dressed in their traditional attire, highlighting the beauty of culture and the importance of abandoning harmful practices such as FGM/C.
As a consultant photographer for Orchid Project, I was privileged to capture the amazing moments and energy of the workshop. The pictures showcase the passion and commitment of these young people to bring about change and end FGM/C in their communities.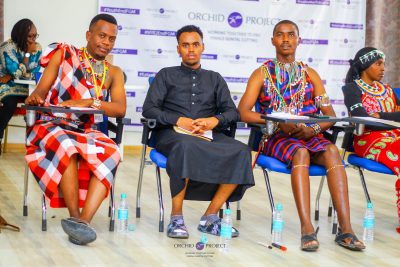 In conclusion, the Youth Knowledge Sharing Workshop was a significant step in empowering young voices to end FGM/C. It provided a space for open dialogue and the sharing of best practices and strategies to address this harmful tradition. The energy and enthusiasm of the young participants gave hope that, through their efforts, FGM/C can end and a brighter future can be realised for women and girls everywhere.